Ryan Corbett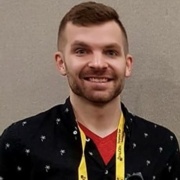 Lab: C. Ernst
USDA NIFA National Needs Fellow
Genetics Program Social Chair and 2nd Year Representative
corbet35@msu.edu.
My research involves using genomics and computational tools to improve pig production. Fat deposition and composition are key contributors of overall meat and carcass quality in pigs. While dozens of QTL for fat traits have been identified, few candidate genes have been elucidated. I am integrating transcriptomic and genotyping data to identify eQTL for gene expression in subcutaneous backfat tissue. This work aims to identify candidate genes influencing economically important traits. My other projects seek to characterize changes in the pig epigenome during particularly stressful periods of livestock rearing.