2014 - Genes and Genomes of Dogs and Cats
The Genetics Graduate Program
at Michigan State University
Presents a Mini-Symposium On
Genes and Genomes of
Dogs and Cats
Thursday, May 29, 2014
8:30 a.m. to 5:30 p.m.

Molecular Plant Science Building
Michigan State University
Click here for a list of Poster Presenters
2014 Speakers: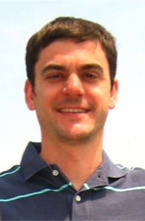 Adam Boyko, Ph.D.
Assistant Professor
Biomedical Sciences, College of Veterinary Medicine
Cornell University
Title: "Mapping the Genetics Basis of Phenotypic Variation in Purebred and Free-ranging Dogs"
Research:
Dr. Boyko's research is focused on genomic investigation of dogs as a model of genetic disease and evolutionary genetics. In particular, we are interested in understanding how the forces of natural and artificial selection have shaped the domestic dog genome and the genetic architecture underlying the tremendous diversity we see in dogs today. Our research involves both purebred dogs but also genetic analysis of semi-feral "village dogs" throughout the world in our effort to explore the evolution of dogs and the genetics of canine disease, morphological diversity, and behavior.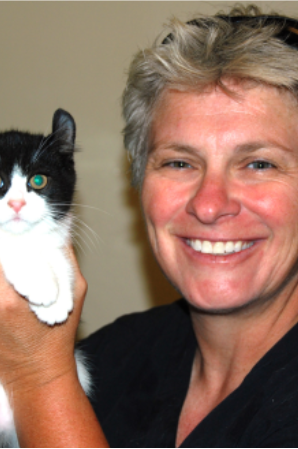 Leslie Lyons, Ph.D.
Gilbreath-Mclorn Endowed Professor of Comparitive Medicine,
Department of Veterinary Medicine & Surgery,
University of Missouri, Columbia
Title: "99 Lives Cat Genome Initiative"
Research:
Dr. Lyons' research is focused on heritable diseases and traits, and the population dynamics of the domestic cat. Her program fosters new feline-based research by supporting sample distribution and building genetic resources for the community, including forensic science applications. Specific diseases of high priority include polycystic kidney disease, skin abnormalities, structural defects, and two forms of heritable blindness. These look forward to the development of drug and gene therapies, and to develop the cat as an animal model for human disease. Dr. Lyons' lab has also supported the community by providing DNA studies for the first cloned domestic cat, wildcat, Sand Cat, and the GFP transgenic cat.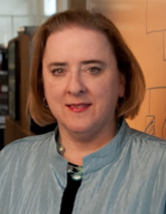 Elaine A. Ostrander, Ph.D.
Chief and Distinguished Investigator of the Cancer Genetics Branch,
National Human Genome Research Institute
National Institue of Health
Research:
Dr. Ostrander: Domestic dogs represent closed breeding populations produced as a result of differential selection for traits associated with both behavior and appearance. This practice, coupled with small numbers of founders for many breeds has generated a population that is ideal for mapping genes underlying morphology, behavior, and disease susceptibility. Today we will update recent advances in the canine genome project and current approaches for finding genes controlling both simple and complex traits. We will discuss, specifically, studies aimed at finding genes controlling body morphology and skull shape, as well as disease susceptibility. We will consider ways in which the statistical methods developed for mapping morphologic traits can be used to find disease genes of interest for both human and canine health. Our interest in health focuses on cancer, and we will consider sarcomas as an example of how the canine system can inform our understanding of comparable human diseases.